Every year we make our New Year's resolutions but who ever followed them through out the year? First couple days of January, we do and then something happens, we get lazy, discouraged. That's going on and on every year.        But the 2019 can be a break through, it's been only 2 weeks of it and it is a perfect time to do something differently from previous years. I understand it's hard to change everything and start new life with new better habits and routine. Therefore, there's nature help that could be used to enhance our best qualities and follow our dreams.        It's not a magic it is an energy that every natural stone has. No wonder why people has been using them as talismans and amulets for thousands years and now it's becoming popular also to meditate with them. There are several stones that can help to keep your thoughts clear, be concentrated and focused on your goals and also keep calm while facing obstacles in life.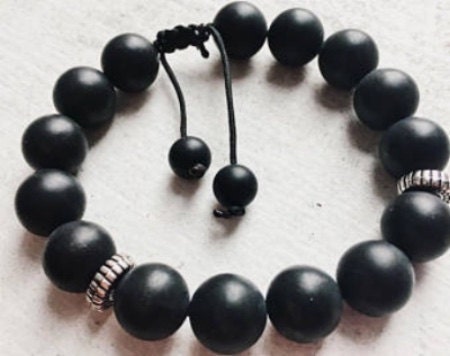 Black Onyx has the energy of strong support, determination to help one persevere. It also helps people to rely on their powers and trust their inner voice. In Feng shui Onyx is used in money & wealth amulets.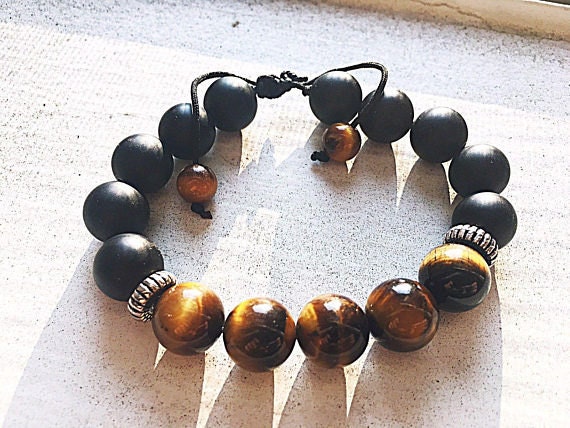 Tiger Eye gives you strength and self-confidence to tackle anything that comes your way. It enhances your focus and creativity in order to accomplish your goals. This stone also can help to bring your dreams and desires to fruition.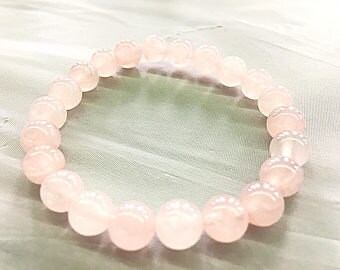 Rose Quartz is a good crystal to have when you deal with stress and trauma, it strengthens you and helps during depression. It attracts love and good luck, also if you can keep one stone in your wallet, it'll bring good energy there as well. When you order any of the bracelets, just leave a note that you want that stone, and I'll send it to you. 
           These are 3 stones that can help to make our life a bit easier by changing our attitude to it and surrounding energy.